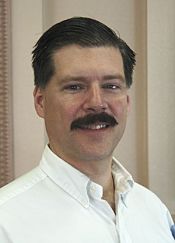 I graduated from Northeast Missouri State University in Kirksville, Missouri in May of 1979 and began my career as a bank examiner for the State of Iowa. My wife, Roxie and I moved to Mapleton in 1985 to begin our family and employment at Valley Bank & Trust as a lending and trust officer. In 1987 I earned my salesman license and became the managing broker of Valley Realty in 1995. I continue to be active in the community serving as the past chair of the Maple Valley Development, Inc.'s Housing Committee, a Monona County Enterprise Zone Director, and have been an elected Director of Western Iowa Tech Community College since 1998. I sell all types of properties, specializing in Mapleton real estate. With a broad knowledge of financing and numerous contacts, I will make the real estate transaction, for both the buyer and seller, honest, transparent, and understandable while handling most of the details on your behalf. Contact me today at 712-881-1131(w), 712-881-1030(h), 712-840-1239 (c), or rwray@valleybankmapleton.com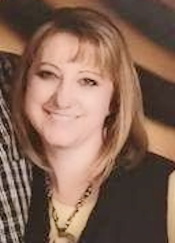 I grew up in the Castana area and graduated from MVAO in 1997. I attended Western Iowa Tech and graduated with an Administrative Office Management degree. I worked in a local insurance agency for 10 years. I began working at Valley Bank & Trust in 2007 where I am a lending assistant and crop insurance agent. I have been selling crop insurance since 2005 and continue to do so along with now having my real estate sales license as well. My husband and I live in the Ticonic area where he farms and raises cattle. Our two sons keep us busy with sports and they love to help their dad and grandpa on the farm during the summers. I look forward to expanding my knowledge and skills in the real estate market and serving the needs of the community. Contact me at 712-881-1131 (w), 712-420-3136 (c) or mreed@valleybankmapleton.com.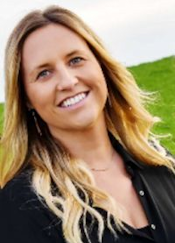 Tiffany Schmidt, Salesperson
NMLS #744962
Phone: 712-840-9700
Phone:
712-840-9700
I grew up on a farm outside of Danbury and was raised in Danbury and have recently moved to Battle Creek. I graduated from Briar Cliff University in 2007 with a Business Marketing Degree and have worked at Valley Bank ever since. I do a little bit of everything at the bank and I am now licensed to sell real estate as well as crop insurance. My husband Dylan and I live on a farm right outside of Battle Creek. We have a son, Cade and a daughter, Taytum. In my free time I enjoy helping my husband Dylan on the farm, watching our son play sports, and spending time with family and friends. I have many contacts and connections in Danbury and Battle Creek and the surrounding areas and look forward to using my financial background to help both buyers and sellers for years to come.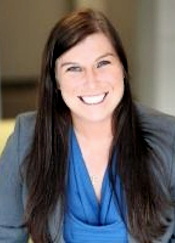 I grew up on a farm 5 miles north of Danbury and recently moved back to the area with my husband, Paul. I graduated from The University of Northern Iowa in 2008, while working my way through college at a large banking institution. I graduated with a degree in Finance and an emphasis in Financial Management. From 2008 to 2016 I lived and worked in Des Moines as the Branch Manager for a locally owned bank who specialized in commercial real estate. I have a very diverse banking background with my years spent in both Cedar Falls and Des Moines. My husband and I live on acreage between Danbury and Battle Creek with our son, Oakley. In my spare time I enjoy spending time with friends and family, helping on the farm, and being outdoors. I look forward to helping clients achieve their goals both personally and financially with my broad knowledge in finance. Contact me today at 712-881-1131 (w), 712-880-0013 (c) or jmeyers@valleybankmapleton.com.